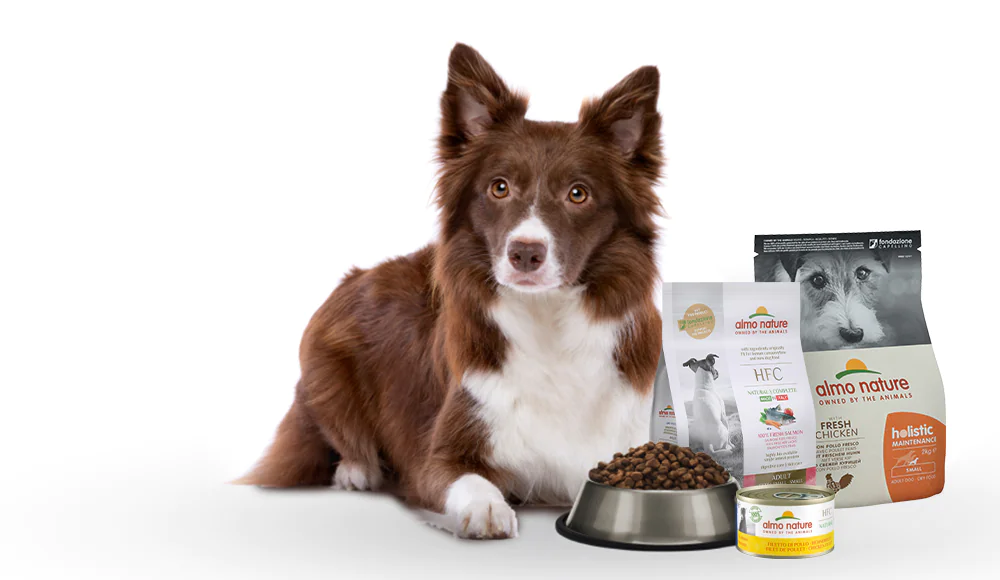 The quality of the food
we give our companion animals
is our first priority.
Feeding advice
The best food for your dog is dry food (kibble). Unless you're advised otherwise, we recommend alternating between foods that are rich in white meat, red meat and/or fish. In that way your dog will receive a wider variety of nutrients.
Wet food can be served on its own or on top of the kibble. Aim for a balance of 20% wet and 80% dry food.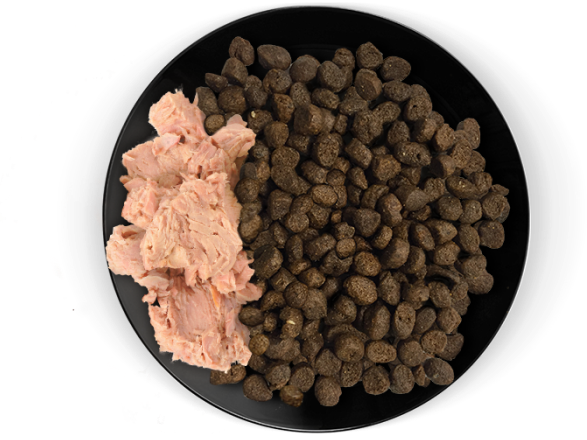 Wet food
Dogs who are picky, older and/or overweight will benefit from having wet food included in their daily feeding routine. Wet food will stimulate their sense of smell, making the meal an experience for all their senses.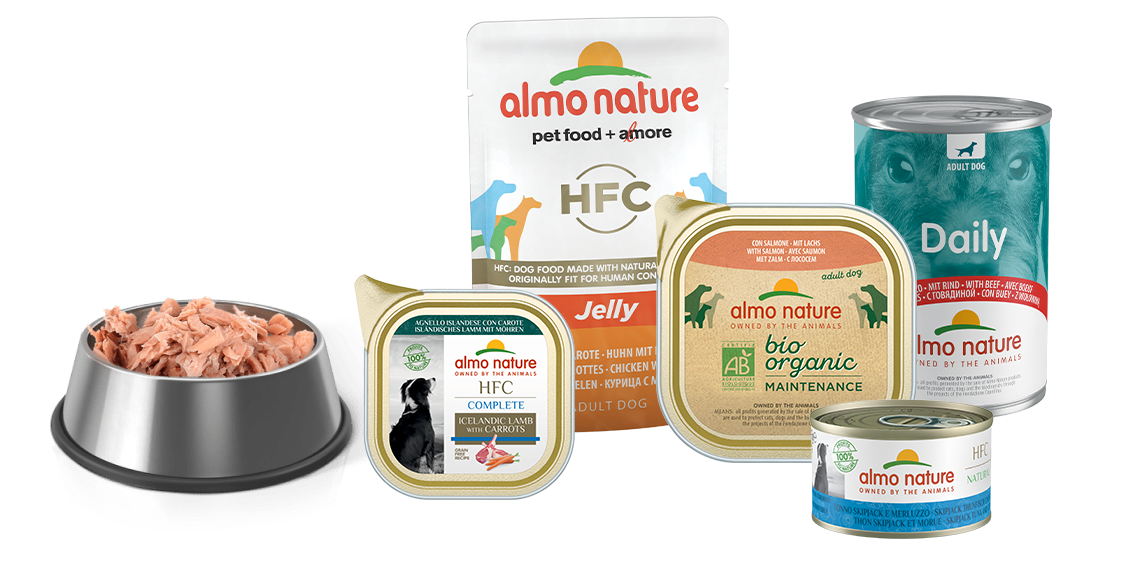 Dry food
Kibble is a nutritionally complete and balanced food. It also gets the dog to chew regularly, which can help improve digestion.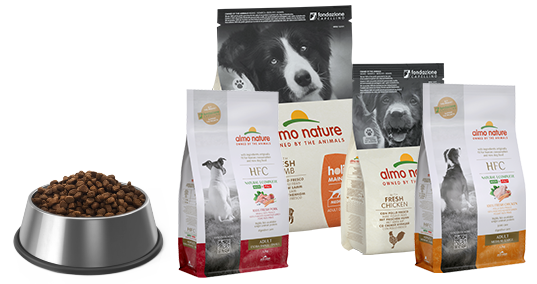 Other feeding routines
Home-made pet food
Pros: the ability to personally select the ingredients is an advantage when preparing your dog's food at home.
Cons: there's a high degree of guesswork trying to find the right nutritional balance
As a precaution, we suggest you ask your vet's advice before choosing this approach, especially if you're not sure how to get started.
Raw pet food (BARF)
A feeding routine that's based on raw meat carries the risk of germs and infections. A lack of vigilance in storing and handling the raw ingredients can lead to your dog getting infected with bacteria and/or parasites that can also be transmitted to humans, such as salmonella zoonoses.
For safety, and to ensure nutritional balance, we strongly recommend asking your vet for advice on this approach.